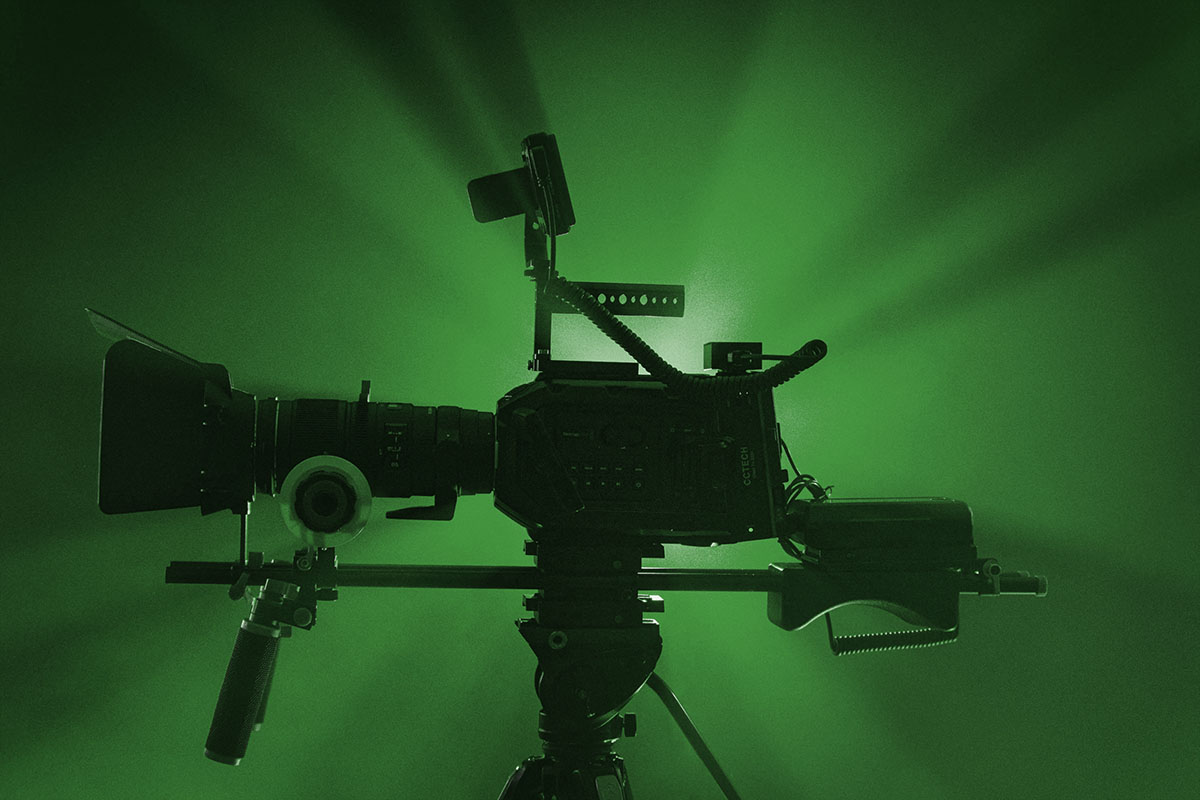 On this database, you can explore and consult environmentally sustainable tools and initiatives for the audiovisual industry such as carbon calculators, certifications, trainings, platforms, guides, and other resources that have already been implemented across Europe for audiovisual productions.
The search tool allows you to filter your search by country, language, and category.
Since these practices are flexible and adaptable to different types of productions and are also likely to be improved in the coming years, the database will be continuously updated.
If you want to report an initiative that is not included in the database, please fill out the form below.
Search and filter results
Guide des tournages en milieux naturels
The Guide des Tournages en Milieux Naturels is the result of a collective initiative to limit the impact of audiovisual production on natural areas and species. Audiens, Ecoprod and IFFCAM are launching the Guide des Tournages en Milieux Naturels to help all types of productions (dramas, series, commercials, documentaries) take natural areas into account during location scouting and filming.
CBC – Green Production Resources
Platform, Industry initiative
The Canadian Broadcasting Corporation (French: Société Radio-Canada), or CBC/Radio-Canada, is the Canadian public broadcaster for both radio and television. They have made available a database containing various types of resources (tip sheets, events, spreadsheets, organization links) to support the Canadian (and wider) media industry's sustainability efforts.
Guide de l'Animation Éco-Responsable
The Guide de l'Animation Éco-Responsable is a collaborative effort involving professionals from the 2D and 3D animation industry. It aims to raise awareness, provide practical solutions, and engage professionals in implementing eco-transition plans. The guide consists of around sixty fact sheets and 150 actionable measures, categorizing actions based on targeted professionals and their ecological and financial impacts. It covers infrastructure, workflows, and various aspects of studio life, such as building management, work organization, training, nutrition, communication, and merchandise.
English, Spanish, Catalan
The Catalunya Film Commission's guide offers the necessary resources for audiovisual professionals who wish to minimize the environmental impact of their activity and is also available to administrations that wish to apply sustainability criteria in the management of filming authorizations. Within it, you will find a connection with the European Green Film certification system, as well as a specific mention of filming and film shots that take place in natural and agricultural environments. The guide also includes a self-assessment questionnaire that facilitates monitoring of the criteria applied in the production's creation.
The EcoProd label is a certification tool for sustainable films, audiovisual content, and ads. Its protocol lists sustainable practices in all areas, from script to post-production. Each action awards points, allowing productions to calculate the sustainability score of the film. An independent certification body evaluates the production process and awards the label.
Greening the Creative Europe program
The European Commission commissioned a study titled "Greening the Creative Europe program" to make the program more sustainable and aligned with the EU's climate change goals. The study aims to promote sustainability and environmental awareness in cultural and creative activities, with a focus on achieving carbon neutrality through the promotion of sustainable transportation and responsible behaviors. It provides guidance for applicants and beneficiaries, recommendations for monitoring and evaluating green aspects of project proposals, and collects good practices that raise awareness about the need for a green transition in the cultural and creative sectors. The Commission is committed to developing capacity and knowledge in greening initiatives at all levels of program implementation. The study's recommendations are published in three documents, including a Good Environmental Practices Guide, a Creative Europe Program Greening Strategy, and a Creative Europe Monitoring Guide for Program Greening.
Film Strike for Climate is a grassroots movement of filmmakers dedicated to maximizing the socio-ecological impact of the film and television industry through sustainable production, campaigning, and storytelling. The movement aims to unite film and television institutions worldwide under three proposals: creating impactful stories, promoting sustainability in production management, and participating in days of solidarity inspired by Greta Thunberg's Youth Strike for Climate. Film Strike for Climate seeks to infuse onscreen storytelling with evidence-based clarity and courage, addressing the urgent need for action on climate change. Inspired by the climate movement, the movement was founded in the UK in 2019 and has since mobilized industry-wide support and engagement. With a focus on climate justice and combating political apathy, Film Strike for Climate aims to leverage the storytelling power of the film industry to inspire societal change and create a greener world.
Cut! Collective – Cinéma pour la transition
CUT Collective Cinema for Transition is a French group of film professionals dedicated to promoting sustainability and addressing environmental challenges in the film industry. It was founded in January 2023 by Hiam Abbas, Julie Amalric, Swann Arlaud, Cyril Dion, Carole Scotta, Flore Vasseur, and Jérémie Renier. The collective aims to initiate discussions and explore possible transformations towards a more sustainable model for the cinema world. They have published a manifesto and created a platform and an engagement charter for actors and agents. Their goals include minimizing the industry's ecological footprint, creating impactful narratives, and maximizing the dissemination of socially impactful works. Through collaboration and the power of cinema, they aim to contribute to a livable world for all.
Screens of Tomorrow is a collaborative project that offers a guide for TV and film professionals, fostering reflection on writing and story development. With a questionnaire and a resource center, it provides new reference points for viewers. The movement brings together professionals from various fields to accelerate industry evolution and share best practices. The project promotes a collective approach, offering tailored versions of the guide for writing, production, and distribution professionals. Additionally, the resource center provides access to studies, reports, and contacts for deepening understanding of social and environmental issues, aiming to transform the audiovisual sector through impactful storytelling.
Global Green Media Network
The Global Green Media Network (GGMN) is an interdisciplinary initiative that bridges film and media scholarship, environmental studies, social sciences, and political economy. It facilitates collaborations between industry, academia, and policymakers to rethink a sustainable future for screen culture. GGMN focuses on addressing the environmental and social impact of the global screen media industry, including energy consumption, waste production, environmental justice, and the lack of agency in implementing effective environmental programs. By promoting transparency, raising awareness, and exploring solutions, GGMN aims to integrate environmental responsibility into industry practices. It encourages dialogue among media professionals, academics, environmentalists, activists, and reporters. GGMN organizes events and publishes research to foster collaboration, generate understanding, and develop new methodologies and educational strategies. The network's support extends globally, engaging stakeholders from various regions and offering assistance to professionals, advocates, policymakers, and emerging scholars in the screen arts.
« Plan Action ! » : Politique de transition écologique et énergétique des secteurs du cinéma, de l'audiovisuel et des industries techniques
The "Plan Action!" is a policy for the ecological and energy transition of the cinema, audiovisual, and technical industries sectors. It was developed in response to international and national climate commitments. The objectives of the plan include making the cinema and audiovisual sectors exemplary in energy carbon reduction, raising awareness among professionals about the environmental impacts of their activities, and supporting them in adapting to climate change effects. The plan aims to promote eco-responsibility in French productions as a competitive advantage and an international attractiveness factor. The plan was constructed through a six-month collaboration between environmental experts and the National Center for Cinema and Animated Image (CNC), resulting in a three-year plan from 2022 to 2024. The plan consists of various actions, including establishing an Observatory for Ecological Transition, providing initial training on eco-production, and implementing progressive eco-conditionalities for financial assistance to productions.
CPNEF Audiovisuel – Démarche écoresponsable dans sa pratique professionnelle
Certification, Training, Film institution
CPNEF Audiovisuel (National Joint Commission for Employment and Training in Audiovisual) is an organization that brings together social partners from the audiovisual professional sectors in France to address employment and training issues. Recognizing the environmental impact of audiovisual productions, CPNEF has developed initiatives to promote eco-responsibility in the industry. As part of their efforts, CPNEF has created a Professional Skills Certificate (CCP) for "Implementing an Eco-Responsible Approach in Professional Practice within an Audiovisual Project." This certificate aims to equip professionals from various fields within the industry with the necessary skills and knowledge to contribute to environmentally sustainable projects. Six authorized training organizations offer the program leading to the CCP, including La CinéFabrique with Ecoprod, CST with INA and EcoProd, the MediaFaculty, Illusion & Macadam, Travelling with France.tv studio, and La Fabrique des Formats with Ecoprod. The certification process has received technical support from Afdas and financial support from the "Culture, Creation, Communication, Sport, and Tourism" Employment and Competence Development Commitment (EDEC) under the Investment Plan in Skills. CPNEF also provides information on financing studies for sustainability in the industry. Overall, CPNEF's certification aims to educate professionals in the audiovisual sector about eco-responsible practices and contribute to a more environmentally respectful industry.
Platform, Film institution
DGC Green – Here's how! is an initiative by the Directors Guild of Canada (DGC) aimed at supporting sustainability in the Canadian audiovisual industry. The platform offers tips and suggestions to various industry professionals on how to make productions more environmentally friendly. It provides specific advice for directors, accounting personnel, editors, production managers, production coordinators, location managers, assistant directors, and the art department. Additionally, it offers information and news about sustainability in the industry and ongoing initiatives. The DGC recognizes the crucial role of directors in setting the tone and culture of a production, and emphasizes their responsibility in managing and reducing greenhouse gas emissions. The National Sustainability & Climate Action Committee (NSCAC) was established in 2020 to examine the challenges and opportunities for achieving sustainable productions nationwide. The committee aims to empower DGC members to progressively adopt sustainable practices and become leaders in climate action, with the ultimate goal of creating a safer, more efficient, and rewarding environment for all involved. "Members In Action" showcases the dedication of DGC members across Canada in promoting sustainable practices on production sets. Through recorded videos, panel discussions, how-to guides, and interviews, members share their achievements and sustainable philosophies. This platform serves as a resource for learning from their experiences and discovering practical ways to raise awareness and effect positive change in future productions.
Secoya Eco-Tournage's carbon calculator, Seco2, enables you to calculate the carbon footprint of your audiovisual project, regardless of its format. Based on data from ADEME, this tool has been presented to several institutions. Recently, the Centre national du cinéma et de l'image animée (CNC) approved Seco2 as one of the first two carbon calculators to meet its "eco-conditionality" requirements for carbon assessments of films and audiovisual works.
ZÖLD ÚT A FENNTARTHATÓ FILMGYÁRTÁSNAK kiadvány
Short online publication containing green recommendations prepared for those who want to participate in Hungarian domestic film production in a more environmentally conscious manner. The link also include the recordings of a lecture on conscious motion picture production given by Green EYE productions
Do you want to add your initiative to the database?