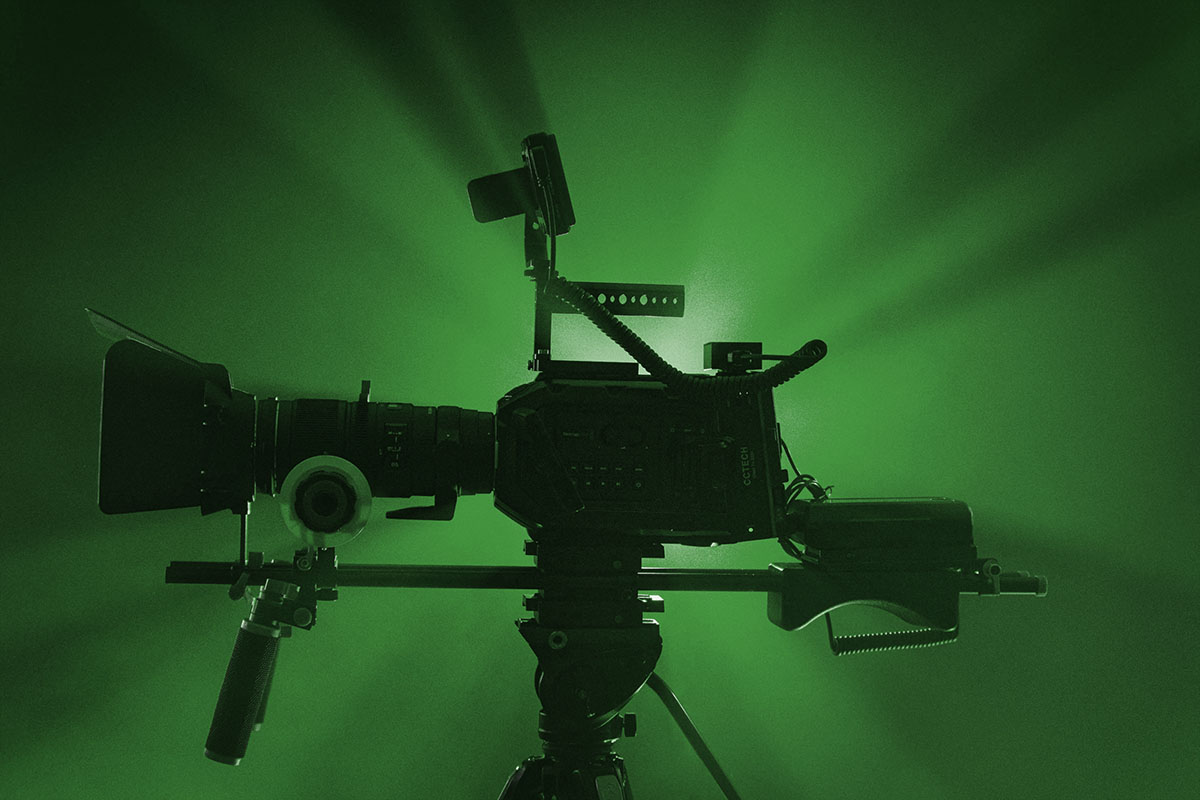 On this database, you can explore and consult environmentally sustainable tools and initiatives for the audiovisual industry such as carbon calculators, certifications, trainings, platforms, guides, and other resources that have already been implemented across Europe for audiovisual productions.
The search tool allows you to filter your search by country, language, and category.
Since these practices are flexible and adaptable to different types of productions and are also likely to be improved in the coming years, the database will be continuously updated.
If you want to report an initiative that is not included in the database, please fill out the form below.
Search and filter results
Eurimages Sustainability Strategy
Eurimages' Sustainability Strategy, adopted in September 2020, aims to reduce the environmental impact of its activities and promote climate neutrality. The strategy includes measures such as assessing co-production projects based on their environmental impact, creating Eurimages Green Co-production Awards for sustainable films, and developing an e-learning platform for sustainable film production training. The strategy also focuses on encouraging a sustainable film industry, ensuring a sustainable functioning of the Fund, and fostering cooperation between member States for the implementation of sustainability measures.
GreenScreen – Interreg Europe
Green Screen, a five-year project from 2017 to 2021, aimed to reduce the carbon footprint of European film production by promoting sustainable practices across the industry. The project was a partnership between eight key European film-making regions, who shared best practices in sustainable production, encouraged adoption of green measures, trained staff, created new jobs linked to sustainable working, and developed regional policies to support sustainable practice. The project was supported by the European Regional Development Fund, which aimed to promote energy efficiency and renewable energy in enterprises across all sectors. The project website shares good practices, case studies, reports, and more, and also includes the European Carbon Calculator Eureca, which was developed in the framework of the project.
EUFCN engagement in sustainable filming
The European Film Commission Network (EUFCN) is dedicated to promoting sustainable and efficient practices in the film industry in Europe. Film commissions play an essential role in encouraging a green-friendly approach to film production and raising awareness of the environmental impact of such productions. The EUFCN's webpage serves as a repository of green protocols and best practices adopted by film commissions and institutions within their network. Additionally, the page provides links to major European programs and platforms focused on sustainability in the audiovisual industry. Through these efforts, the EUFCN aims to promote a more sustainable and environmentally responsible film industry in Europe.
EFAD sustainability working group
The EFAD Sustainability Working Group was formed in February 2020 to share sustainable practices and initiatives among national film funds and other public and private partners. Its goals include promoting sustainable development in the screen industry, exchanging best practices, and developing toolkits and frameworks to increase sustainability. The group also aims to improve sustainability across the entire life cycle of film, from development to exhibition, distribution, and audience engagement. Finally, the group prepares recommendations for EU institutions and other organizations. The webpage includes a list of member's initiatives and European projects focused on sustainability.
GRÆN KVIKMYNDAGERÐ – Handbók um sjálfbæra kvikmyndaframleiðslu
This is the Icelandic translation of the GreenFilm protocol developed by the Trentino Film Commission in Italy. It's a handbook designed for public film funds and service providers, TV stations, streaming platforms, and others who want to promote environmentally friendly practices in film and television production. The guide provides instructions on how to work sustainably, and includes certification for environmentally friendly film production. Filmmakers fill out a questionnaire to determine which sustainable guidelines they want to follow during filming, with certified inspectors verifying compliance during production. After production, certified inspectors confirm that guidelines were followed, and if they were, the production receives international certification and possible compensation. The guide promotes sustainability in a growing industry, provides access to international cooperation for better practices, is easy to use, and is a standardized system that makes it easier for filmmakers to coordinate sustainable practices.
This webpage is about sustainable filmmaking and its alignment with the objectives of the Icelandic Film Policy for 2020-30. The Icelandic Film Centre aims to promote sustainability in the production of Icelandic films. To achieve this, they require applications for production funding to include a declaration of sustainability goals and policies. The Film Centre also wants to support a professional, flexible, and family-friendly working environment for filmmakers. There are many options available to filmmakers to support sustainability in their work. The webpage provides a guidebook for sustainable filmmaking, called Green Film, which was developed by Trentino Film Commission in collaboration with the Icelandic Film Centre. The guidebook contains advice and instructions on how to change production methods and choose environmentally friendly options. The webpage also provides links to other tools and resources developed by European organizations to support sustainable filmmaking.
Green Producing: Nachhaltigkeit
im Maskenbild – Handlungshilfe
The "Green Producing: Nachhaltigkeit im Maskenbild – Handlungshilfe" is a checklist/guide for the makeup department of audiovisual productions, developed as part of the German film industry's commitment to ecological minimum standards for cinema, TV, and online/VoD productions. The guide is not exhaustive but provides recommendations that can be expanded upon
Working Sustainably within Camera
This guidance document, created by working camera workers within the BECTU Camera Branch, provides inspiration for developing sustainable practices in the camera department of audiovisual productions. It encourages collective action to challenge outdated and wasteful practices, and emphasizes the importance of department-wide awareness and responsibility.
Sustainability Roadmap for the Irish Broadcasting Sector
This Roadmap document outlines a vision for a sustainable broadcasting sector in Ireland and provides a practical guide for individual broadcasters to help them on their sustainability journey. It also aims to help the sector as a whole work towards shared goals. The document includes links to online resources and is structured around three pillars of sustainability, with suggested actions and metrics to measure progress. It also highlights the importance of communicating and celebrating achievements and the potential for sector-wide sustainability reporting.
Broadcasting Sustainability Network
The Broadcasting Sustainability Network is a voluntary network for Irish broadcasters and their supply chains, aiming to promote best practice and support members to improve their environmental and social performance. It encourages collaboration and partnerships, and aims to inspire positive action on sustainable development. Governed by a Steering Group made up of network members, the network offers a Sustainability Roadmap for the Irish Broadcasting Sector, identifying 10 Sustainable Development Goals (SDGs) that the sector can positively impact, and offering a concrete plan for achieving sustainability goals through suggested actions across different areas.
Audiovisual Producers Finland – Strategy on Sustainability
The page is about the work being done by Audiovisual Producers Finland (APFI) to create a national sustainability strategy that focuses on ecological aspects of productions. The strategy is based on the global Agenda2030 agenda for sustainable development and aims to develop a more sustainable working culture in the film and television sector in Finland. APFI has partnered with UK-developed international albert environmental system for the use of Finland's audiovisual industry at a national level, offering free carbon calculator and certification process tools for production companies. APFI also organizes free albert trainings in Finnish and English.
Zielony przewodnik dla branży audiowizualnej z checklistą – Green Guide for the Audiovisual Industry with a Checklist
The "Green Guide for the Audiovisual Industry with a Checklist" provides practical guidelines and recommendations to help neutralize the environmental impact of film, television, and advertising production. It addresses key decision-makers such as producers and directors, as well as suppliers and post-production companies. The guide aims to reduce CO2 emissions, waste production, and electricity consumption, which are all significant in the audiovisual sector. The guide highlights good industry practices from various European countries, with a particular focus on Poland and Slovakia. The impact of large international co-productions on the environment is also addressed, with some generating several thousand tons of CO2.
Green Tiger is a collaboration platform consisting of over 80 Estonian companies and organizations with the goal of creating a sustainable economy that benefits all sectors of production, including film and TV. The platform's mission is to promote sustainable practices and transition to more environmentally friendly solutions. Green Tiger has developed an Energy Roadmap, which provides recommendations for adopting renewable energy solutions, and is currently working on a Construction Roadmap. The platform provides a forum for sustainable companies to exchange knowledge and tools, enabling them to implement changes towards greater sustainability. The ultimate vision is for Estonia to become a leader in achieving a balanced economy by 2025.
Denmark, Finland, Norway, Sweden
Nordic Eco Media alliance NEMA
NEMA, short for Nordic Eco Media Alliance, is a knowledge-sharing network that promotes sustainable development and climate action within the Nordic audiovisual industries. It was established in 2020 by seven sustainability experts from five Nordic countries, and has since grown to include eight members from Denmark, Finland, Norway, and Sweden. Despite their diverse backgrounds, the members share a common goal of transforming the narrative of the film and TV industry towards a more sustainable future. The Nordic region has seen a growing interest in sustainable practices in recent years, and NEMA recognizes the need for new knowledge and methods to support this transition. By joining forces, the members of NEMA aim to become a strong Nordic community working towards a more sustainable future for the film and TV industry. They believe that collaborative efforts are crucial in creating the solutions of the future.
CeroCO2, launched in 2005, is an initiative aimed at reducing the impact of activities on the climate through concrete actions and involving all social actors. It provides tools to calculate and offset carbon footprints, promoting sustainability in product manufacturing, service provision, events, and other activities. Originally a partnership between NGOs ECODES and Acciónatura, CeroCO2 is now managed by ECODES directly since 2011.
Do you want to add your initiative to the database?